Elite Air Inflatables – Bouncy Castle Hire in Watford and Hertfordshire.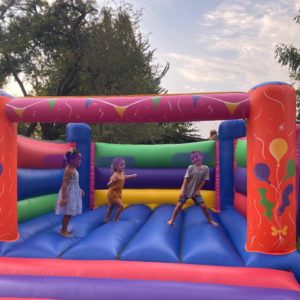 Welcome to Elite Air Inflatables. Our main goal is to always achieve a high level of customer satisfaction with the services and products that we provide. This simple approach has effectively fuelled our growth since we opened our doors in 2020. We're thrilled you've decided to visit us – please browse our site to discover what we're all about.
We are a Watford based company however, we travel all round Hertfordshire, Beds and Bucks and also North London to provide you with the best bouncy castles going.
Since opening in 2020, we have become masters of our craft. Our commitment to quality products, exceptional services and incomparable customer care keep our community "bouncing" back again and again (pardon the pun!). We never stop improving, and are continuing to expand our offerings based on how we can best serve the Hertfordshire areas.
Check out our range of bouncy castles by visiting our products page or by looking at our previous hires in our gallery.
Don't forget you can also like our page on Facebook and share the page amongst friends and family!